You would think my kids were up last night watching some crazy 90s reunion concert and dancing all around the room.
Then you might think that they were up all night, hopped up on chicken wings, and candy.
If that's what you might think, you would be right.
Happy day after the Superbowl.
JK.
It's not that happy.
So... I figured I should make it happier.
I did what any unplugged hands on mom would do.
I sent them in for an afternoon nap at 9:45 am, found on demand movies, and sent them to bed at 6pm.
I also tried to make a fun dinner. "Tried" because E threw most of it on the floor.
It was however a hit with D and me if it matters. So... here it is!
Spaghetti Pie!
I had a bunch of leftover pizza toppings from make your own pizza night with D and his future wife last Friday.
I also had some home made tomato sauce. So why not mix that all up with some pasta?
2.5 cups of tomato sauce (we use home made)
2 cups of shredded mozzarella cheese
whatever pizza toppings you like - none of these are required - use whatever you like to put on pizza. We had:
So. Boil your pasta according to package instructions - under cook it a bit (maybe a minute short of being tender).
Mix it with 2 cups of sauce.
Line your pie dish with olive oil.
Don't be bashful. You want it to get crunchy and yummy under there!
Dump your pasta in the dish and top with remainder of the sauce.
As I prepared this during a VERY early nap time - I then refrigerated until an early dinner time.
Cook for 45 minutes or until sides and bottom are crunchy.
We also had micro-greens leftover from pizza topping - they made a yummy, spicy, side for this pasta dish... and topped only with some balsamic reduction - it made it feel like you were almost dieting.
This post was featured at: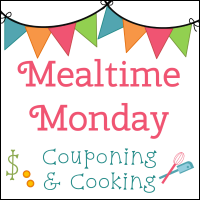 Hop on over to these blogs where - if they are lucky - I'll share this :)